---
Garage Door Installation – Serving Rochester and Winona, Minnesota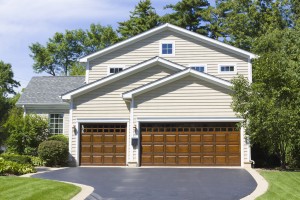 All Craft Exteriors offers the entire Rochester, MN  area complete garage door installation. Garage doors can be the gateway to your home or commercial space.  You can trust our certified and insured technicians to get the job done right. Call us and speak with a member of our team.  We can help you find attractive, efficient  and affordable garage doors that will enhance the beauty of your home.
Garage Door Installation
All Craft Exteriors knows that the Rochester area is a beautiful place to live and we want to keep it that way. Do you have an unsightly garage door that makes your home look dated and old? Give your home a fresh look!  At All Craft Exteriors, we offer many different designs and styles of garage doors in several different colors. If your commercial property needs an upgrade, we offer larger industrial doors that will stand up to the use generated by commercial properties. Give us a call today when you are ready for a new garage door. We have garage doors for each individual's needs and you can count on All Craft Exteriors' dedicated staff to help you select the right door for your home or business.
See Your New Garage Door Before You Buy It
All Craft Exteriors can create detailed renderings, using photographs of your home, to show you what your new garage door will look like before you buy it.