---
All Craft Exteriors – Services – Specialized in Storm Damage Restoration and Home Exterior Remodeling
---
Roofing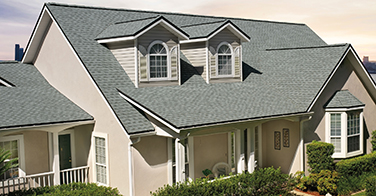 If it's time for a
new roof>
or you need shingles or steel roofing repairs, you'll find that All Craft Exteriors is the best roofing company you can choose. We provide accurate roofing estimates, quality craftsmanship, meaningful guarantees and competitive prices. Find out what a new roof can do for your home!
Siding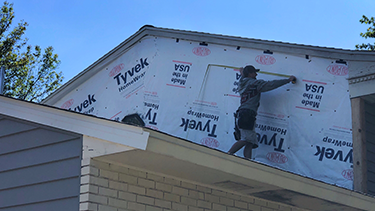 Vinyl siding contractors are everywhere nowadays, but with All Craft, you'll be sure to get the best vinyl siding MN has to offer. With aluminum siding a thing of the past, our vinyl siding crew will install your siding with care and we guarantee that it will hold up against the elements. Find out why All Craft Exteriors is the top Minnesota vinyl siding service provider!
Windows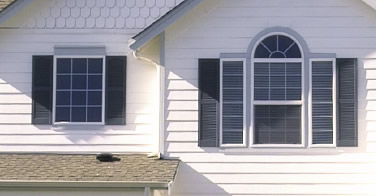 Looking for the best
replacement windows
? At All Craft, we provide vinyl, fiber and aluminum replacement windows with many interior options. You'll get expert-installed replacements to keep your house nice and warm in the winter and nice and cool in the summer. All of this at a competitive price!
---
Doors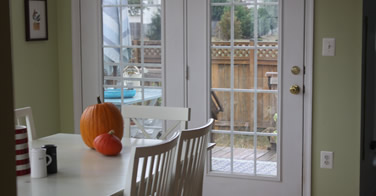 When you spend money on home improvement remodeling, doesn't it make sense to offer a stylish entrance into your "new" house? We think so. That's why All Craft Exteriors carries exclusive, long-lasting doors. Your guests can admire the exterior remodeling walking up to your house, and step into the house with a beaming first impression.
Gutters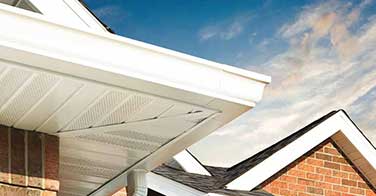 Our exterior remodeling experts can also replace your
gutters
with the latest technologies that help them stay clear of debris so your house drains water properly. Just look at all of our gutter options here and choose which will best suit your home. You'll get All Craft Exterior quality with any gutter you select!
Storm Damage Services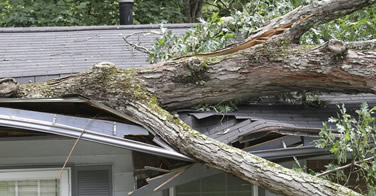 All roofing companies can tear off shingles and put new on. All Craft specializes in Storm damage restoration which includes more than just new shingles or siding. When you experience damage to your house whether it's hail, wind, vandalism etc. there are a lot more steps to make sure your house is restored to pre-claim or better condition. The biggest hurdle is the insurance company, we help you make sure you are treated fairly and don't have to settle with the unsightly patch job which will haunt you forever. We have many satisfied clients that thought they were going to have to pay money out of pocket to get their home restored and after meeting with us they realize that's not the case. In any insurance claim, the most you should have to pay is your deductible which is required by law. Call us today to see how we can make your insurance claim easy, all you have to do is pick the color!
---
Master Shield Gutter Protection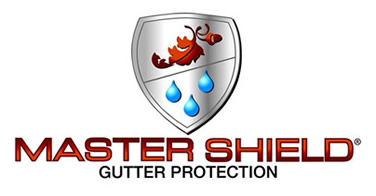 Experience the best gutter guard to end gutter cleaning.​ Master Shield is an advanced gutter protecting product that shields out any unwanted debris. The stainless micromesh filter separates water from ALL debris including shingle grit! Master Shield is Innovative leaf guard technology not matched by any gutter guards. Call today to discuss this product.
Velux Skylights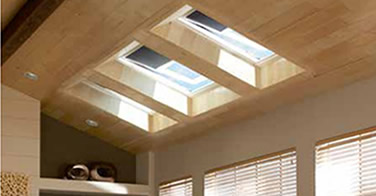 VELUX skylights are designed for overhead, out-of-reach applications or for in-reach applications that do not require egress emergency escape capabilities. They come in a wide range of sizes and features with a full assortment of blinds available.
Real Estate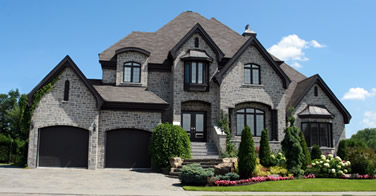 Preparing to sell your home, or looking to buy a new house that needs some improvements? All Craft can help you spend your money wisely to get the most out of your dollar before selling or plan a budget ahead of time before selling. If you're going to make an offer on a house that needs improvements we can give quotes so you know what to expect for future improvements or what to offer for your new house. All Craft has many ways to customize a plan to fit your budget and can help manage your future improvements today.
---
---