---
All active US service personnel, retired military, and veterans of the United States armed forces receive a 5% discount at All Craft Exteriors.
To protect, to serve, and to defend our country and its citizens is the highest form of public duty. To say "Thank You" to those who have served, or who are serving, in the US Military, All Craft Exteriors is proud to offer a 5% discount on all of our services.
If you have served or are serving your country or community, please let us know when we sit down with you to plan your project. We will be happy to extend our 5% discount.
Thank you for your service!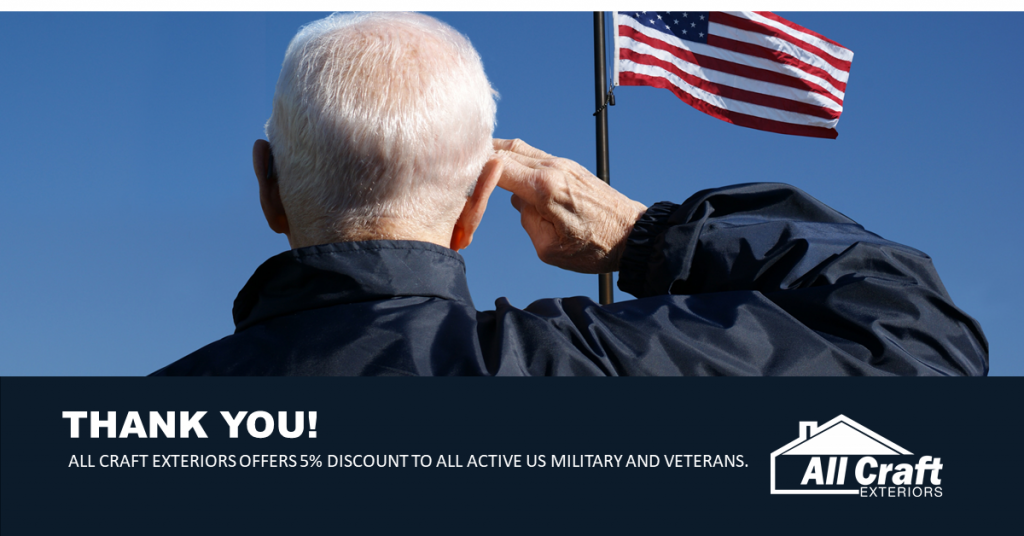 ---
To be eligible, you must furnish All Craft's representatives with a copy of your DD214 or other valid official proof of service.
This offer may not be used in conjunction with any other discount or program offered by All Craft Exteriors or it's vendors.
All Craft Exteriors is not affiliated with the United States Military in any way, nor does this discount imply any endorsement by the United States Military.
---