---
Asphalt, Metal, & Steel Roofing Contractor in Rochester, Minnesota – Roof Installations & Storm Damage Repair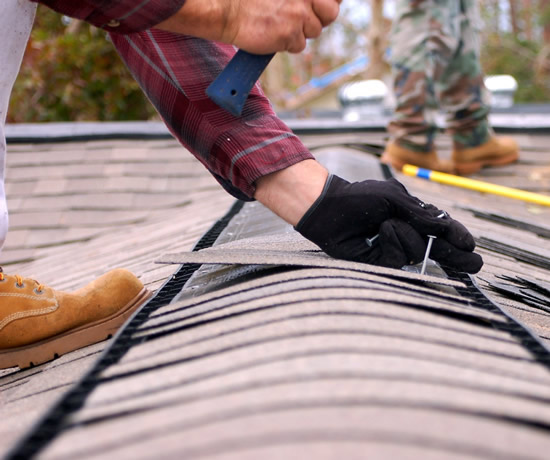 Choosing a contractor to work with is a big step. Home improvement projects are typically among the larger purchases you'll make during the year, and you're going to have to live with the results for a long time. How do you find a trustworthy roofer that will do a great job?
Choosing The Right Roofer
Ask if the contractor is licensed, insured, bonded (if required) in your state, and if they can provide references for you to call.
Ask the contractor about their work procedures, find out how they'll treat your home while on the job, and what you can expect from them when the job is finished.
Ask if they are a certified GAF Roofer – not all businesses have received this prestigious certification.
Talk to and get estimates from more than one company if possible. Then, do your homework.
Email us for a list of more, specific questions to ask … we'd be happy to email it to you at no charge!
Roof Damage
Has a storm damaged your roof? All Craft Exteriors is ready to help you. Not only are we able to fix all of your roof damage, but we are also able to help file your insurance claims. We offer the best roofing solutions in the Rochester, MN area and we know you will be satisfied with our work!
Roof Installations
Are your shingles starting to fade or are you looking to update your home? Are you missing shingles or are your shingles damaged? All Craft Exteriors has all the roofing options you need to make your home look fresh and new again.

ATTENTION VETERANS: If you are a serving member of the U.S. military, a veteran, or retired military, please ask your salesperson about the GAF "Roofs for Troops" rebate program.
We Offer ALL the Best Brands in the Industry:
We can install any type of shingles, but we prefer:
Asphalt Shingles
Stone Coated Steel Shingles
Sheet Steel Roofing