---
Siding Repairs – New Siding Installation – Serving Rochester, MN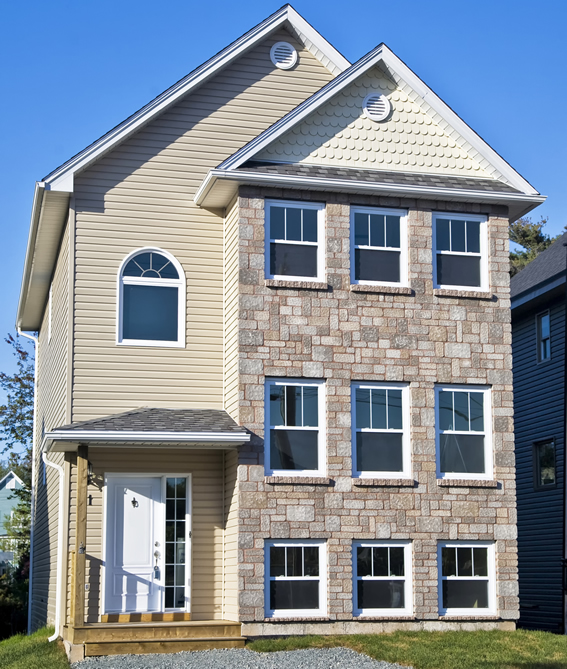 All Craft Exteriors offers complete siding services for Rochester and Winona, MN, and the surrounding area. In all areas of our business, we offer the highest quality service and materials to get your job completed on time and on budget. Siding is a great way to add value and energy efficiency to your home while giving it a clean, updated appearance; think of it as a facelift for your residence or commercial property
Siding Options
All Craft Exteriors offers both top-quality vinyl siding and steel siding options. Many residential customers are captivated by the authentic feel and the variety of looks offered by LP Smartside's engineered wood siding, while commercial property owners may prefer the industrial-grade durability of James Hardie fiber cement sidings. Vinyl Siding is probably the most popular choice for many homeowners. Vinyl fits into most home improvement budgets, requires very little maintenance and the Exterior Portfolio line of siding comes in lots of attractive, contemporary colors and textures. The crew at All Craft Exteriors is always happy to work with you to choose the perfect siding for your home or office.
We offer the best brands in the industry, including:

Siding Underlayment
What goes UNDER your siding can have a big effect on the durability and energy efficiency of the final results. That's why, at All Craft Exteriors, we prefer to work with Low-E House Wrap. Low-E products provide vastly superior insulating values to traditional underlayments such as fan-fold and Tyvek, which means you save money by keeping your house cooler in summer and warmer in winter.
Siding Installation
A quality siding job requires excellent materials and excellent craftsmen; All Craft Exteriors has both. Our workers are professional, respectful, and qualified. You can count on our people to maintain a safe and neat work area while giving you a quality installation.
When you are looking for a licensed, insured, and bonded siding installation company, please give us a call at 507-424-3323.